"THEY ANSWERED THEIR COUNTRY'S CALL" EVENT EXPLORES FIRST WORLD WAR HISTORY AND HERITAGE
By Tosh Warwick
Middlesbrough's Dorman Museum plays host to a 'First World War: Community, Heritage and Legacies Workshop' this Friday (7th October), which will bring experts from across the country together to explore stories of the conflict.

Part of the Middlesbrough-based Heritage Lottery Fund (HLF) supported "They answered their Country's Call": All Saints' Church and the First World War' project, the one-day event includes presentations on a number of topics related to the First World War.

Subjects to be explored include presentations on newspaper coverage of the conflict, industry's contribution to the war effort, and the story of footballer and soldier Walter Tull. Recent Yorkshire Society History Prize Winner Michael Reeve will explore anti-German sentiment during the War, whilst Teesside University's Dr Ben Roberts will discuss peace celebrations in Middlesbrough.

Representatives from archives, museums, community organisations and universities will also be in attendance to discuss ongoing projects, including Beamish Museum, Civic Voice, Cleveland Institute of Engineers, Northumbria World War One Commemoration Project, North East Land, Sea and Air Museum, North East War Memorials Project and Teesside Archives. The HLF will also be on hand to provide information on funded projects and grants available for exploring heritage, and footage will also be screened from the Yorkshire Film Archive's collections.

Project Manager Dr Tosh Warwick said: "The event at the Dorman Museum provides an excellent opportunity to learn more about the history of the First World War and the numerous activities and projects taking place to mark the conflict's centenary. We hope that the event will attract lots of interest and create a legacy by encouraging people to become involved in exploring their own community's heritage."

The Workshop is the final public activity of the "They answered their Country's Call" HLF project which has included replacement of a damaged Gjers' Mills Ayresome Ironworks War Memorial at All Saints' Church in Middlesbrough, educational visits to the historic William Lane Foundry, First World War 'poetry slam' activities and musical performance by local school children.

An online and print First World War in Middlesbrough heritage resource booklet, compiled using historic material from Teesside Archives, Middlesbrough Libraries, the Dorman Museum and featuring artwork by artist Mackenzie Thorpe, will also be released in the coming weeks.

The event at the Dorman Museum is free to attend by advanced booking. Those interested in attending should email Tosh Warwick on (01642) 728818 or at history@middlesbrough.gov.uk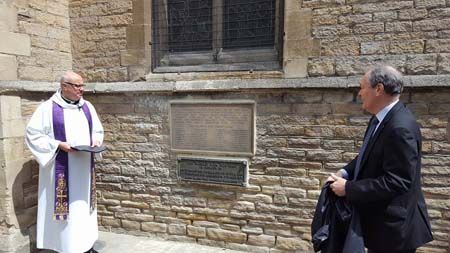 To rate this article select the number of stars you think perfectly rates this article.