Southmartins and DJ Al Lover
By One Giant Leap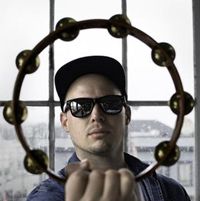 Normal
0
MicrosoftInternetExplorer4
<![endif]-->
The Southmartins return to The Georgian Theatre & West Coast super producer makes his debut in The Green Room, Stockton.

Coming up this weekend, The Georgian Theatre and The Green Room plays host to one of Teesside's most beloved tribute acts as well as welcoming an international super producer and DJ, as Teesside based music charity, Tees Music Alliance (TMA) outline their plans for another fantastic week of live music in Stockton.

It all starts on Friday 17th of July as The Southmartins, Teesside's tribute to The Beautiful South & The Housemartins, play The Georgian Theatre for a rare local gig.

With a set of classic hits and other bits to draw upon such as "Song for Whoever", "Good as Gold (Stupid as Mud)" "36D", "Perfect 10", "Rotterdam", "Happy Hour", "Sheep" and many more this is a band that crosses over many audiences.

Their performances are filled with energy and soul and they're not afraid to stray from merely trying to recreate the past, making many of the songs their own whilst still staying true to the spirit of the originals. Lead singer Andy's voice is about as close to Paul Heaton as you could hope for without it being the man himself (who has said the band are "very good") and with two other great singers and a young band of excellent musicians a rather lively atmosphere is brought to proceedings.

Tickets have now sold out for this show.

On Monday 20th July San Franciscan psych producer and DJ Al Lover will play a set of his critically acclaimed live solo material in The Green Room.

Hot off the heels of the Sonic Union mini-fest with Evil Blizzard in May the latest in Tees Music Alliance's on-going psychedelic and alternative gig series will feature San Francisco's Al Lover.

Al Lover is a producer from San Francisco, but there are more layers to his wall of sound then meets the ear. Over the last few years he has gained much notoriety for his melding of contemporary and past garage and psychedelic rock into spaced out abrasive beats. Often compared to producers like Edan, J-dilla and Gaslamp Killer, Al gravitates towards a sound composed of crunchy drums, shaky percussion, chopped samples and layers of textured effects building on the psychedelic music of the past and present.
Support comes from local garage-noise artist Girl Sweat who, after performing with Al Lover last year in Leeds, was referred to by Al as some of "the best stuff he'd heard in ages." Over the past two years Girl Sweat has risen through the UK psych scene supporting a range of top level psych acts and performing at alternative festivals including TUSK, Cosmosis and is set to perform at Liverpool International Festival of Psychedelia.

Tickets are £5ADV (S.T.B.F).

Tickets for all events can be purchased online at teesmusicalliance.org.uk/live-events or on 01642 606525 and advance tickets may be subject to a booking fee. Hi-res images attached
To rate this article select the number of stars you think perfectly rates this article.