FAMILIESí RIVER TEES INSPIRED ARTWORK EXHIBITED
By Andrew Pain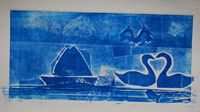 An exhibition of artwork inspired by the River Tees and created by Middlesbrough families has been launched at Middlesbrough Central Library.

Teesside Print Group, who have a passion for celebrating traditional print techniques, delivered a series of workshops on the skill during the May half-term.
Families who attended the events at Thorntree Community Hub, Acklam Library and Central Library, learned the art of collagraphy (a printmaking process – not calligraphy) and dry point (a type of engraving) and created their own unique works.
The sessions were organised as part of the Crossing the Tees book festival celebrations which also provided the inspiration for the River Tees to be the focus of the artworks.
During the sessions young and old shared ideas of Crossing the Tees and made images that celebrate the area.
The workshops were delivered thanks to funding from the Arts Council and will be developed into Artists Books thanks to funding from the project.
Artist Adrian Moule, founder member of Teesside Print Group, said: "We believe that traditional printmaking techniques are important approaches to developing our understanding of the book as an object.
"Young people can experiment and explore the qualities of print and look toward self-publishing their ideas through print."
Central Library in Middlesbrough will be showcasing the work until July 18 before moving onto Acklam Library and then Thorntree Community Hub.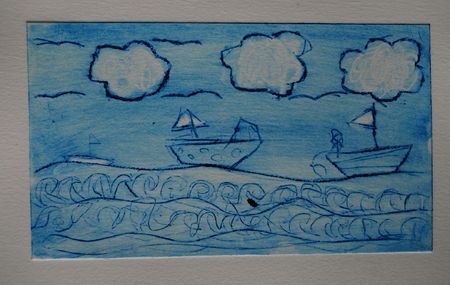 To rate this article select the number of stars you think perfectly rates this article.