MIDDLESBROUGH SET TO COME A-LIVE AGAIN
By Angus Hoy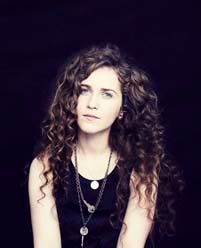 More than 100 North East music acts will join some of the country's most respected artists when Middlesbrough Live returns to a host of town centre venues.
Taking place on Saturday, September 27, the all-day fiesta of music is expected to attract music lovers from across the region as Middlesbrough is hit by a wall of sound.
The Town Hall Crypt will play host to the Middlesbrough Live main stage, headlined for the ticketed evening session by fast-rising singer-songwriter Rae Morris, supported by critically acclaimed Woodpigeon and Withered Hand.
Earlier, the Crypt will host a free-entry afternoon session featuring the haunting echo-drenched gang-vocals of Famy, Dundonian four-piece Model Aeroplanes, emerging indie rock 'n' rollers Violet Deep and impressive young local band Steal Strings.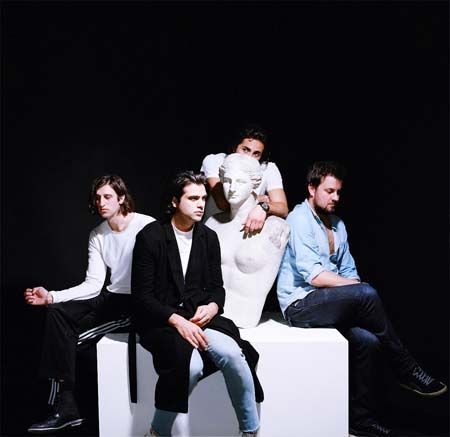 As with last year's successful Middlesbrough Council event, a series of smaller town centre venues will feature performances from dozens of local and regional acts throughout the day and late into the evening.
But the real buzz is around Morris, who recently toured the UK with both Tom O'Dell and Bombay Bicycle Club, having featured on three tracks on the latter's number one album, 'So Long, See You Tomorrow'.
There is nobody else in the UK right now who sounds quite like the Blackpool singer. Like her idols Kate Bush and PJ Harvey, she has stuck to her own creative vision, distinct from the current musical spectrum.
Andy Carr of promoters The Kids Are Solid Gold said: "We're thrilled to be bringing Rae Morris to Middlesbrough. She's a phenomenal singer-songwriter, an incredible talent - and her star is shining very brightly indeed.
"In Woodpigeon and Withered Hand, we have two highly respected artists who are much loved by North-East music fans.
"With a host of exciting national and local talent earlier on the bill, it's a hugely exciting line-up and we can't wait for the big day."
Local bars Mink, Walkabout, The Lobby, O'Connell's and The Central are joined this year by Dr Brown's in putting on a treat for Teesside music-lovers when they host acts throughout the day and evening.
Headline act at The Central will be popular North East band The Lake Poets, while headlining Walkabout will be Hyde & Beast, the Futureheads/Golden Virgins drummers Dave Hyde and Neil Bassett, whose live show will feature familiar faces from the North East music scene.
Also performing at Walkabout will be local band Collectors Club, who will bring their melodic indie pop sound back home following a European tour.
No fewer than 27 acts will perform throughout the day at O'Connell's, starting with Andy X at 11.30am through to No Xcuse at 10.30pm.
As with last year's event, mima Live will see Middlesbrough Institute of Modern Art host musical performances.
The Baker Street Kitchen will host Folk Lines, a ticketed event featuring a mix of folk music and poetry. Tickets are now on sale from the eaterie.
Also joining in the musical extravaganza will be Middlesbrough Central Reference Library and national independent business of the year winner, Olde Young Tea House.
Street performers, comedians and community groups will take the party atmosphere out of the venues into an external performance space around the Spectratxt sculpture.
Other highlights include a record fair in the Town Hall, a town centre market, and fun fair rides and inflatables available in Centre Square, which will also play host to a Community Pride stage.
Discounted tickets to the evening event on Middlesbrough Live's main stage in the Town Hall Crypt are available now, priced £8 each or £6 if you like Middlesbrough Live on Facebook.
They are available from Middlesbrough Town Hall Box Office, Albert Road, Middlesbrough, TS1 2QJ. Call 01642 729729 or 815181 or email boxoffice@middlesbrough.gov.uk
Entry to all other venues will be free of charge.
The Middlesbrough Live programme is being supported by The Kids Are Solid Gold, Pindrop and North East Live.
Organisers at Middlesbrough Council have issued a call-out for community groups, performers, dancers and variety acts who would like to take part in the outdoor performance schedule to get in touch. For more details, email events@middlesbrough.gov.uk or call 01642 729135.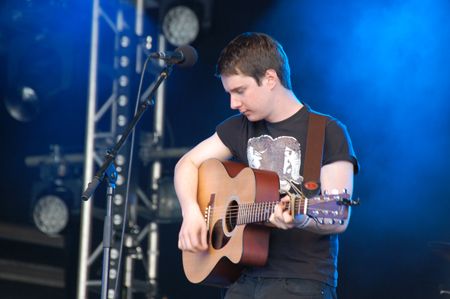 To rate this article select the number of stars you think perfectly rates this article.