Wonder Kids set for Stockton Weekender
By Ciara Johnson
A group of students from Trinity Sixth Form, Middlesbrough and The Academy of Music, Gateshead are set to open the Wunderbar Tent at this year's Stockton Weekender, taking place Saturday 26th and Sunday 27th July.

The project Wunderkind, meaning child prodigy, is a new initiative spearheaded by Stockton Weekender organisers Tees Music Alliance to nurture aspiration in the youth of the North East.

It aims to encourage creativity and show teenagers possible career paths within the music industry. Schools ranging from Trinity Sixth Form in Middlesbrough stretching to The Academy of Music in Gateshead are providing both volunteers and acts to get involved in TMA's grandstand event, Stockton Weekender which takes place on Stockton's Riverside.

The Wunderkind performers will open the The Wunderbar Tent on both days of the festival, with four acts taking to the stage to showcase their talents to the music loving crowds.

Local volunteers will get to perform and work alongside music industry veterans and bands such as Public Enemy, Happy Mondays, Shed Seven, Reverend and the Makers, Martha Reeves and the Vandellas and Peter Hook and The Light.

Tees Music Alliance Director Paul Burns said, "We want to inspire young people in our area and show them that there are more options than traditional career paths.

We have many gifted young artists and volunteers – some of whom may be experiencing problems at home or in school - our message to them is that they can achieve whatever they want, if they go for it and work hard towards their aspirations."

Tickets for Stockton Weekender are currently priced £32.50 a day, £50 weekend and £80 for weekend and camping, but prices rise on 1st July and on the day. Stockton Borough residents can get 20% off prices by quoting their postcode when pre-booking.

The family friendly event, which offers a children's activity tent and is renowned for its relaxed atmosphere, will once more offer two free Under 14 tickets for every adult ticket purchased.

Other price ticketing initiatives festival organisers Tees Music Alliance (TMA) have introduced this year are a 20% discount for Stockton Borough residents and the option to pay in instalments.

Festivalgoers can reserve their tickets with a £10 deposit (per ticket) and then pay the rest off as they can, as long as it's all paid for by 25th July. This option is only available over the phone or in person and is subject to terms and conditions.

Tickets are available online from www.stocktonweekender.co.uk or call 01642 606525.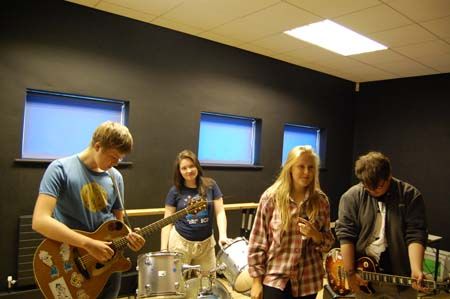 To rate this article select the number of stars you think perfectly rates this article.