Stockton Pirate Day 2014
By Angie Yaylor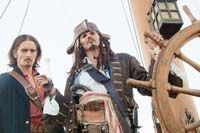 On June 28th 2014 North East Live and Cafe Infinity are bringing a brand new festival to Stockton. We are dubbing the event Stocktons biggest fancy dress party and family fun day.
Following the tremendous success of Whitby Pirate Day now in its 7th year we decided to bring the pirates to Stockton and of course we have the perfect setting on HM Bark Endeavour on Castlegate Quay. Proceeds from the event will be going to Daisychain and The Sea Cadets.
The event will be focussed around the HM Bark Endeavour - pirates will be taking the ship! With three live music stages playing continuous music from local bands and artists throughout the day and a craft fair, Pirate Look-a-likes and children's entertainers, face-painters, a hog roast and lots of children's activities this event is already attracting a massive amount of interest locally and from further afield.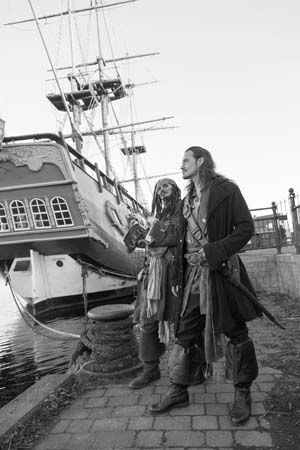 In addition to the above we are also proud to be hosting the Mayor of Stockton's Duck Race down on the slipway by Cafe Infinity and also will be holding a Best Dressed Pirate Contest, displays by the Sea Cadets and a Treasure Hunt which will give our visitors the chance to see some of the more hidden parts of Stockton.
We have various other events taking place around the town including Live Music all day at The Music Lounge and Sound It Out Records, many of the shops and independent businesses taking part and dressing up for the day and for after the event for those Pirates who still want to continue the day we have a night of live music in The Sun Inn.
Details are available on our website http://stocktonpiratefest.com/ together with a full list of events and line-up for the music.
Entry to the event is absolutely free and families and children are encouraged to attend what we hope will become an annual event. Everything starts at 11.00am with the craft fair and live music and we aim for the events on the dockside to be finished at around 8.30pm. Get on board and join us for what is set to be a fantastic day and don't forget to dress up!
Photos - Jason Watkin Photography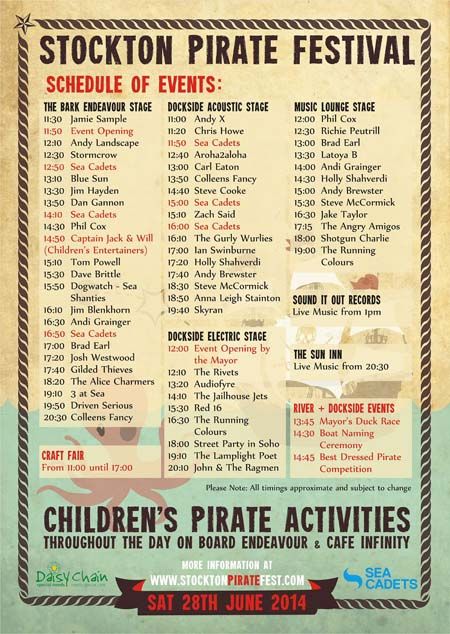 To rate this article select the number of stars you think perfectly rates this article.