Brit Award Winner Ethan Johns returns to Teesside
By Ciara Johnson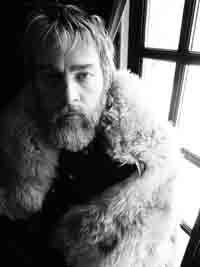 The producer behind Kings of Leon, Ryan Adams, Paul McCartney and Laura Marling, Ethan Johns, is returning to The Georgian Theatre, Stockton on Friday 23 May after a sell-out show in 2013.
The Brit award-winning producer has worked with some of the biggest artists in the music industry including The Vaccines, Ray LaMontagne, Tom Jones, Kaiser Chiefs, Rufus Wainwright, The Boxer Rebellion, Crowded House, The Staves, Crosby, Stills and Nash, Paolo Nutini, Turn Brakes, Razorlight, Michael Kiwanuka and The Counting Crows.
It's safe to say he's one of the most prolific and well-known British producers around today and he comes from impressive musical pedigree as his father, Glyn Johns, produced seminal artists The Beatles, The Rolling Stones, Led Zeppelin and The Who.
Drawing on a long tradition of blues, rock and folk influences Johns' music encapsulates, to perfect effect, the essence of his talents that he has shown on countless platinum selling, award winning albums he has produced.
Johns performed to a captivated audience at The Georgian Theatre in February 2013, performing tracks from his debut album 'If Not Now, Then When?' and recounting tales of his years in the business.
His first solo record, released in Summer 2013, was received with acclaim by fans and critics alike. According to the venerable Bud Scoppa, "The results are so convincing the only question is what took him so long?"
For his subsequent record, Johns trades places behind the glass with long-time friend and collaborator Ryan Adams. The Adams-produced album, 'The Reckoning', was born on tour in the UK, Europe, and the U.S., inspired by the landscapes of the countryside and snippets of life in each stop along the way.
"I'd rather learn about the world by traveling than by picking up the newspaper everyday" says Johns. The songs rally around themes of action and consequence, musings on the effects of individual choices and how to navigate the uncertainty of life. The Reckoning is a collection of stories in song, captured in the moment.
The Reckoning is slated for a Summer 2014 release. Tickets for the gig are priced £10 in advance and are limited as the event is seated. Early booking is highly recommended.
Tickets for all events are available online from www.georgiantheatre.co.uk 01642 606525 or in person from Green Dragon Studios, all prices are subject to booking fees.
To rate this article select the number of stars you think perfectly rates this article.