Stockton Weekender Announces Local Discounts
By Ciara Johnson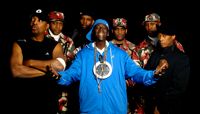 Stockton Weekender has confirmed that Happy Mondays and Public Enemy will perform on Saturday 26th and Sunday 27th July, respectively.

Organisers, Tees Music Alliance (TMA), have also announced that Stockton Borough residents will receive a 20% discount when booking tickets for the event. The revelation comes at the end of the Early Bird price and the introduction of day tickets.

On Saturday 26th July Happy Mondays will be joined by Shed Seven, Martha Reeves & The Vandellas, Hyde & Beast, Laurel, New Electric Ride, Lilliput, Weird Shapes, plus newly added local acts The Purnells, Goy Boy McIlroy and Silver Trees.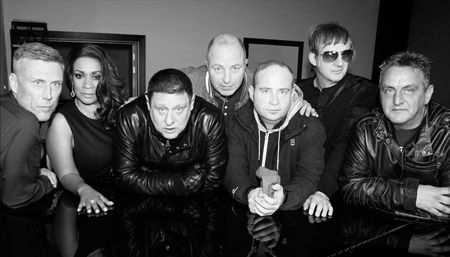 Public Enemy will end the festival in style on Sunday 27th July, after a day of music packed with the likes of Reverend & The Makers, Peter Hook & The Light, Smoove & Turrell, The Amazing Snakeheads, Red Kite, Dark Bells, Gallery Circus, PALACE, The Sons of Bido Lito, By Toutatis, The Panoramic, Serinette, and comedian Lee Nelson, who will headline the Wunderbar Tent.

Day tickets are now on sale priced at £30 and weekend ticket prices are £45. However, for Stockton Borough residents prices will be sliced by 20%. Festivalgoers just need to provide their postcode when booking to access the offer, and bring proof of their address on the day.

To help increase accessibility TMA have introduced the option to pay in instalments this year. Festivalgoers can reserve their tickets with a £10 deposit (per ticket) and then pay the rest off as they can, as long as it's all paid for by 25th July. This option is only available over the phone or in person and is subject to terms and conditions.

The family friendly event, which offers a children's activity tent and is renowned for its relaxed atmosphere, will once more offer two free Under 14 tickets for every adult ticket purchased, and camping is also available at an additional cost of £30 on top of a Weekend ticket price.

Stockton Weekender festival director Paul Burns said: "It's always an exciting time when the final pieces of the festival start to come together – and this is a great bag of artists that we've packed for this year's event; but we still have a few surprises in store over the coming weeks.

This year, we're trying to make buying tickets even easier for local people with a hefty 20% discount for Stockton residents – as well as a deposit and pay later scheme…"

TMA, a not-for-profit organisation, are also proud to confirm that it will be supporting Teenage Cancer Trust, the only charity dedicated to helping teenagers and young adults with cancer throughout the UK, in a number of fundraising activities.

Every day around seven young people face a cancer diagnosis so Teenage Cancer Trust want to make sure they all have access to specialist units and support no matter where they live.

The charity funds and builds specialist units within NHS hospitals and provides dedicated staff, bringing young people together so they can be treated by teenage cancer experts in the best place for them. The charity also educates young people in schools about cancer to help improve the speed and quality of diagnosis.

You can help support Teenage Cancer Trust throughout the Stockton Weekender by visiting their on-site stall, buying merchandise as well as taking part in some of their exciting competitions… more news to come on that later www.teenagecancertrust.org
From 1st to 31st May day tickets will be priced Day: £30.00 Weekend: £45
Camping: £75.00. Ticket prices will increase in price from 1st June onwards. Each adult ticket entitles the holder to 2 free Under 14s tickets. Tickets are available online from www.stocktonweekender.co.uk or call 01642 606525

To rate this article select the number of stars you think perfectly rates this article.