Stockton Calling returns for fifth year with biggest line up yet
By Ciara Johnson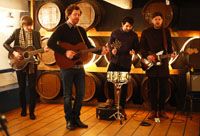 The multi-venue, genre-encompassing festival Stockton Calling is heading for it's fourth consecutive sell out. Taking place this Saturday (19th April) the event is boasting a line up of over 60 acts spanning across 8 stages around Stockton Town Centre.

Young Rebel Set, Public Service Broadcasting, Space, Paul Thomas Saunders, Chris Helme, Collectors Club, We Are Knuckle Dragger and Baby Strange head the eight stages for what is the events biggest year so far.

After three consecutive sell outs, the event has expanded year on year since its 2010 conception; starting with ARC, KU and The Georgian Theatre, it has since gone on to draw in The Sun Inn, The Vault, The Storytellers, The Green Room and now the HM Bark Endeavour down on Stockton's Riverside.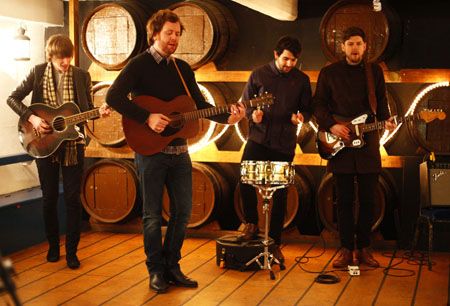 Headlining the festivals biggest stage, at ARC, this year will be Stockton five-piece Young Rebel Set, who ended 2013 with a sell out show at Middlesbrough Town Hall.

The "British Vampire Weekend" four piece Little Comets will also perform at ARC, adding their tricky percussion and afro-beat-tinged guitars to proceedings, along with explosive Blackpool trio Darlia, "Beautiful & quietly devastating" Lake Poets and theatrically flamboyant Teesside bluesy rockers The Purnells.

Liverpool Britpop heroes Space, famous for hits including 'Female of the Species' and 'Me and You Versus The World', will headline the talent packed KU stage, with much lauded acts Superfood, Spring King, LSA and Sundara Karma highlighting the festivals ability to draw in buzz-worthy acts and line them up along talented Teesside acts like The Panoramic, Mondays Company and Rambler.

The Georgian Theatre bill is to be topped by the visually and audibly captivating Public Service Broadcasting, who had a breakthrough year in 2013 with their debut album being voted in numerous 'Best of 2013' lists, most notably 6Music's.

London psych blues 6-piece Lola Colt, epic indie Teessiders Abel Raise The Cain, alt-rock grunged up trio Bleech, freewheelin' cosmic blues act The Dead Indians, rough and ready rock and rollers Davey BandMan, abrasive blues-rock outlet Gallery Circus and brand new Teesside band producing charmingly nostalgic 90s tunes Mouses complete the line up.

Leeds based singer-songwriter Paul Thomas Saunders, who has been compared to Jeff Buckley, Radiohead and Bon Iver, heads the Kids Are Solid Gold programmed stage at The Storytellers.

The stage will host an impressive range of talent throughout the day including "Perfect pop music" (Marc Riley, BBC 6Music) from Scottish troupe Randolph's Leap, indie powerpop act Fatherson, the exquisitely melodic Littlemores, charming indie outfit Grandfather Birds, Teesside lo-fi folksters The Broken Broadcast, the glockenspiel and ukulele wielding General Sherman and Middlesbrough shoe-gaze 4-piece Calico.

The Green Room and The H.M Bark Endeavour will feature a plethora of North East talent.

NARC. Magazine have curated The Green Room stage which features experimental heavy rockers We Are Knuckle Dragger, brooding blues quartet Goy Boy McIlroy, multi-instrumental collaboration International Departures, female trio Inceni, punk rockers Bear Trade, bewitching female vocalist Zyna Hel, South Shields alt quartet Wood & Wire, one man band The Shooting Of… and rap-slash-acoustic two piece Zach & Georgie.

Middlesbrough promoter Pay For The Piano has taken the helm over at the Endeavour, the newest addition to the Stockton Calling family.

The full-size replica of the world-renowned Captain James Cook ship will host Teesside's purveyors of indie-pop Collectors Club, recent 6Music Festival showstoppers Weird Shapes, psyched out blues duo The Approved, insightful rockers Algiers, acoustic-pop act Suntrapp, sugarcoated indie darlings John & The Ragmen, lo-fi three piece Dressed Like Wolves, and female acoustic pair Taylor Mayd.

Promoters Grass Route return to curate The Sun Inn stage after an incredible debut in 2013 which saw the venue operating a one in, one out system from the doors opening.
The raw energetic sounds of Baby Strange will cap off a day of exciting new talent at the venue, and will also feature Indie pop band The Lost Boys, Middlesbrough tunesmith Alistair Sheerin, the 'must see new band' of the moment IC1 (Alan McGee of Creation Records), Britpop-esque foursome Reva, post-punk quintet Cellar Door, electro-indie floor fillers Be Quiet. Shout Loud!, exuberant rockers Violet Deep and 4Play Competition Winners Serinette.

Over at The Vault - where Stockton promoters Nouvelle Musique have selected the acts - Chris Helme, former front man of John Squire's post-Stone Roses outfit The Seahorses, finishes off the festival.

Colourful, energetic & foot stomping act Coco and the Butterfields, rag-tag four piece The Alice Charmers, gravelly voiced Sam Fender, psych rockers Silver Trees, 'Alternative Folk Electro Death Jazz' band Dinnernanny, easy listening trio Little Mirrors, laid back acoustic The Big Heave, pop-fuelled tunesmith Andy Jones, and Foals-esque Tusk offer a diverse range of genres in the underground venue.

This year will also feature a free pop up stage at Sound It Out Records as part of Record Store Day. Public Service Broadcasting, Superfood, Darlia, Lola Colt, Zyna Hel and Algiers will all perform short sets in the store from 1pm.
Tickets for the event are on sale now and are £15 in advance. The last three years have sold out so advanced booking is highly recommended. If tickets remain they will be £18 on the day.

Book online at www.stocktoncalling.co.uk, 01642 525199/01642 674115 or buy them in person at ARC or Green Dragon Studios.
Photos of Young Rebel Set - Tracy Hyman

Stockton Calling 2014
ARC
9.30pm - Young Rebel Set
8pm – Little Comets
6.45pm - Darlia
5.30pm - The Lake Poets
4.15pm - The Purnells
3.15pm – Palace
2.30pm – Lost State of Dance
KU
10.20pm - Space
7.15pm - Spring King
6.15pm - The Panoramic
5.15pm - LSA
4.15pm - Sundara Karma
3.15pm - Rambler
2.15pm – Mondays Company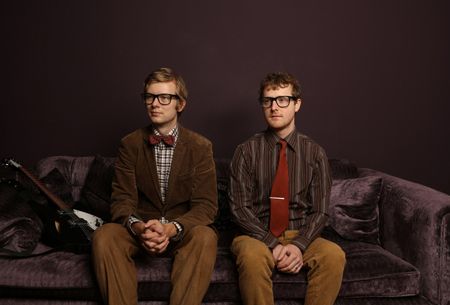 The Georgian Theatre
9.50pm - Public Service Broadcasting
8.30pm - Lola Colt
7.30pm - Abel Raise The Cain
6.30pm - Bleech
5.30pm - The Dead Indians
4.30pm - Davey Bandman
3.30pm – Gallery Circus
2.30pm - Mouses
The Sun Inn – Grass Route

10pm – Baby Strange
9pm - The Lost Boys
8pm - Alistair Sheerin
7pm – IC1's
6pm - Cellar Door
5pm - Be Quiet. Shout Loud!
4pm – Reva
3pm - Violet Deep
2pm - Serinette
The Vault – Nouvelle Musique
11pm - Chris Helme
9.30pm - Coco and the Butterfields
8.30pm - The Alice Charmers
7.30pm - Silver Trees
6.30pm - Sam Fender
5.30pm - Andy Jones
4.30pm - Dinnernanny
3.40pm - Tusk
2.50pm - Little Mirrors
2pm - The Big Heave
The Green Room – NARC
10.15pm - We Are Knuckle Dragger
9.15pm - Goy Boy McIlroy
8.15pm - International Departures
7.15pm - Zyna Hel
6.15pm - The Shooting Of...
5.15pm - Iceni
4.15pm - Bear Trade
3.15pm - Wood & Wire
2.15pm - Zach & Georgie
The Storytellers – TKASG
9.45pm Paul Thomas Saunders
8.45pm Randolph's Leap
7.45pm Fatherson
5.45pm Hero Fisher
4.45pm Littlemores
3.45pm Grandfather Birds
2.45pm The Broken Broadcast
1.45pm General Sherman
1.15pm Calico
The H.M Bark Endeavour - Pay For the Piano
8:45pm Collectors Club
7:45pm Weird Shapes
6:45pm The Approved
5:45pm Algiers
4:45pm John & The Ragmen
3:45pm Suntrapp
2:45pm Dressed Like Wolves
1:45pm Taylor Mayd
To rate this article select the number of stars you think perfectly rates this article.