Maximo Park and Dizzee Rascal To Headline Split
By Martyn McFadden
Sunderland's Split Festival is delighted to announce that the headliners for the 2014 event will be, Dizzee Rascal (Saturday) and Maximo Park and The Cribs (Sunday).

The Sunderland based event will also be moving to a city centre location (Mowbray Park) and is being brought forward in the calendar, from our normal September time slot, right to the middle of the summer, with Split 2014 happening on the weekend of August 9 and 10.

Ross Millard (Futureheads) who programmes the music at Split, spoke about the three headliners. First up, Saturday's main act: "Dizzee Rascal is a British institution, a household name, with countless hits and who has fans across the genres."

He then moved onto Sunday's headliners: "It's fantastic to have Maximo Park, a North East based band, as a main stage Sunday headliner. They have a big back catalogue of singalong hits, perfect way to end the festival. We've been courting The Cribs for quite a few years and we're made up to get them to Sunderland. They are raw, exciting and unpredictable, and again they have a lot of releases to draw a festival set list from."

Split Festival's Barry Hyde (Futureheads) then discussed the venue and date change: "By bringing Split into the summertime and changing the site as well, we're looking at it as a fresh start. We are extremely excited about bringing the festival to the City Centre, Mowbray Park is one of the icons of Sunderland, and it will be a beautiful venue. The line-up reflects this as well because we're bringing Dizzee Rascal, a genuine household name to Sunderland, a British institution and someone who will kick the Saturday night off in style. We're delighted that all of our headliners have taken an interest in what we're doing in Sunderland with Split Festival and hopefully this year's event can inspire and support more local musicians and music lovers than ever before."

For further info visit www.splitfestival.com
Photos Tracy Hyman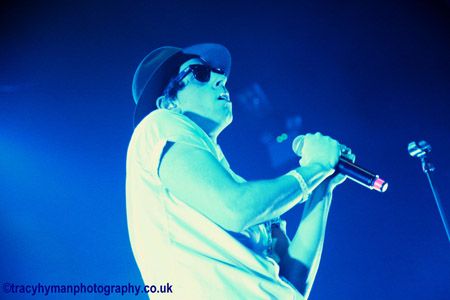 To rate this article select the number of stars you think perfectly rates this article.