The Magic Band at Arc
By One Giant Leap
A pleasure to welcome to ARC one of the most extraordinary and original bands of all time, The Magic Band.

Saturday 24th May
The Magic Band Play the Music of Captain Beefheart
The legendary Beefheart's immortal backing band are BACK!
From £20 – 8pm – Age 14+
ARC, Dovecot Street, Stockton, TS18 1LL
01642 525199

When it comes to truly groundbreaking rock music, there are few artists more extraordinary and influential than Captain Beefheart and his Magic Band. Their 1967 debut album Safe as Milk was surreal, garage blues par excellence. 1968's Strictly Personal introduced dark psychedelia into the mix, but it was 1969's legendary Trout Mask Replica album – produced by Beefheart's former schoolmate Frank Zappa – that cemented their reputation as true musical visionaries. Complex, avant-garde and utterly without comparison, it melded blues, free jazz, folk and even sea shanties into a completely unique and compelling concoction.

Beefheart himself retired from making music in 1982, but – in 2003 – original Magic Band drummer John 'Drumbo' French reformed the band to play at the All Tomorrow's Parties festival being curated by Simpsons creator (and avowed Beefheart obsessive) Mat Groening. Original 1960s fan John Peel - a man who had done more than most to bring Beefheart and his Magic Band to British audiences back in the day - played a live recording on his Radio 1 show, and was rendered so speechless that he had to immediately play another record to regain his composure!

Now, in 2014, the Magic Band are back, with original members John 'Drumbo' French, Denny 'Feelers Rebo' Walley and Mark 'Rockette Morton' Boston joined by new recruits Eric Klerks and Andrew Niven for a touching and powerful exploration of Captain Beefheart's music and legacy. Drawing heavily on Trout Mask Replica and those spellbinding early albums, this is a rare chance to see some of the finest and most influential musicians of all time playing some of the most extraordinary music ever recorded in an intimate live setting.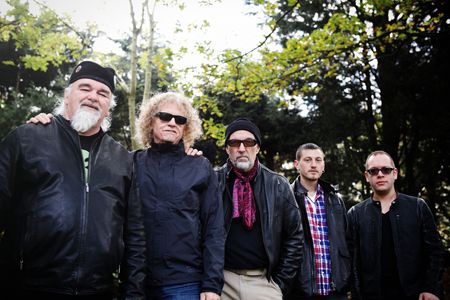 To rate this article select the number of stars you think perfectly rates this article.