TOWN HALL MARKS 125 YEARS AT THE HEART OF MIDDLESBROUGH
By Angus Hoy
Middlesbrough's iconic Town Hall celebrates a major anniversary today – and 2014 looks set to be a bumper year at the box office.
The popular venue marks its 125th birthday today and looks set to carry on drawing crowds for many decades to come.
The stunning Grade II* Town Hall and Municipal Buildings were officially opened by the Prince and Princess of Wales on January 23, 1889 in a ceremony which included a guard of honour by the Middlesbrough Rifle Volunteers.
Middlesbrough's Mayoress presented the Princess with a bouquet, with a concealed electric button which started the famous Town Hall clock – the first time that royalty had publicly launched a clock using electricity.
The ceremony was followed by a performance of Handel's Messiah by 250 members of the Middlesbrough Musical Union in front of an audience of more than 2,200 people.
The original Victorian building has been altered and modernised a number of times and many of the original functions of the building, such as the Police Station, Fire Station and Courts, have since moved on.
However, its historic structure remains intact, and the tradition of music performances that started on its opening night has continued throughout the last 125 years and is still integral to the Town Hall today.
Over the years the venue has played host to A-list stars from the worlds of classical, pop and rock music and comedy, ranging from Johann Strauss, Rachmaninoff and Sir Edward Elgar to Oasis, Robbie Williams and Radiohead.
Business Development Manager Rob Guest said: "Everyone connected with the Town Hall is very proud to be involved in continuing its tradition of showcasing top-class talent, as has been happening for 125 years.
"We hope that we will be able to keep this going for many years to come, and we're already set for a very busy and exciting year.
"Our programme continues to provide some of the best live entertainment, with highlights in the coming months including Jools Holland, James Arthur, Jon Richardson, Royal Northern Sinfonia and the Moscow Philharmonic Orchestra."
And the Town Hall's 126th year could prove to be a special one in its history after the Heritage Lottery Fund gave the go-ahead for plans to be drawn up for an ambitious improvement scheme. If successful, it would see the most ambitious development of the building in more than 80 years.
Cllr Charlie Rooney, Middlesbrough Council's Executive Member for Regeneration and Economic Development, said: "Thursday's anniversary is a hugely significant milestone in the life of one of the most important buildings not just in Middlesbrough, but in the region.
"For the last 125 years Middlesbrough Town Hall has been a powerful symbol of the town's Victorian roots and proud industrial history.
"But this is no museum piece – the Town Hall is a living and breathing part of Middlesbrough's cultural and municipal life and one that is highly valued by a great many people in Middlesbrough and across Teesside.
"It is one of the jewels in Middlesbrough's crown and remains a true emblem of the pride we have in our heritage, and the aspirations we have for the future."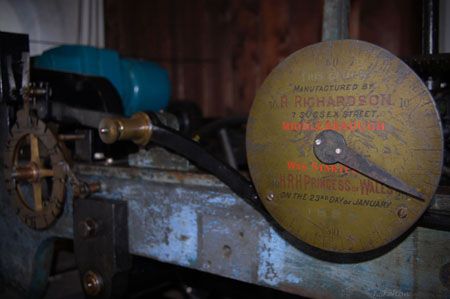 To rate this article select the number of stars you think perfectly rates this article.