TIME CAPSULE TO MARK MIDDLEHAVEN'S PIONEERING FUTURE
By Angus Hoy
Middlesbrough's past and present are to be captured at a site that is already paving the way for the town's future.

And local people have until Monday, January 27 to put forward their ideas for inclusion in a time capsule at Middlehaven.

The Urban Pioneers project which will shape future development at the historic site was formally launched in November by Middlesbrough Council and the Homes and Communities Agency (HCA).
Middlehaven is already home to major new developments including Middlesbrough College, CIAC and the myplace youth centre, with Urban Pioneers promising further residential, commercial and live-work units, as well as a new urban park.

As work on the next phase gets under way, a time capsule is to be buried at the site to mark its significance in the town's on-going regeneration.

Students from Middlesbrough College's Engineering Department have designed the capsule which will be buried beneath the first Urban Pioneers development.

Initial ideas include a steel heart, a Bottle of Notes and photographs of Middlehaven before and after the development of the College.

But the students are keen to hear suggestions from local people for items which symbolise Middlesbrough's past, present and future.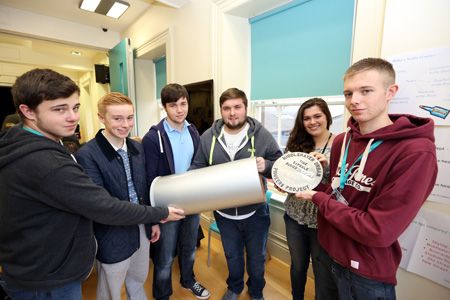 To rate this article select the number of stars you think perfectly rates this article.