NEW TERM AND NEW PARTNERSHIPS FOR THE HART FACTORY
By Angus Hoy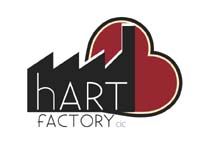 Creative kids have lots to look forward to as the new term gets under way at the hART Factory.
After a busy summer the latest series of weekly workshops gets under way from Thursday, September 5.
A new partnership has been forged with the local Know Your Money (KYM) youth project, and from September the hART Factory will also be a validated Learning Destination for the Children's University.
KYM is a Big Lottery-funded project aimed at young people aged 16 to 24 who are living in social housing, offering them one-to-one finance, debt and welfare advice.
The Children's University is a not-for-profit organisation that rewards and encourages young people aged from five to 14 to continue learning beyond the school day.
Young people collect stamps in their Passports to Learning and are rewarded with certificates and a cap and gown ceremony at Middlesbrough Town Hall.

Three sets of workshops get under way on Thursdays when term starts again on September 5, all at the KYM Project at 73-75 Corporation Road, Middlesbrough, TS1 1LY:
Mini Actors
Time: 4pm - 5pm
Age: five to 10
A fun and exciting way to introduce children to drama through the use of story-telling and performance.
Mini Dancers
Time: 5pm - 6pm
Age: five to 10
Mini Dancers is a fun and active new dance class in which children work with a local professional dance artist to develop a range of dance skills and styles and learn how to choreograph their very own routines.
Drama Factory
Time: 6pm - 7pm
Age: 11 to 15
Drama Factory participants explore and learn a wide variety of theatrical skills, working through a series of creative workshops with a local professional drama facilitator. Those taking part will gain skills in acting, writing, improvisation, team working and problem solving, while building confidence and self-esteem.
All workshops are £3 per person, with all groups working towards a special joint Christmas performance on Thursday, December 19.
For more information or to book a place, call 01642 740268 or 07582 510368, email info@hartfactory.co.uk or get in touch via Facebook at Facebook.com/hARTfactory
To rate this article select the number of stars you think perfectly rates this article.