EXPLORE THE FASCINATING HERITAGE OF LINTHORPE
By Andrew Pain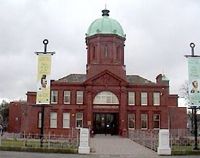 The history of a Middlesbrough suburb will be revealed in a fascinating exploration of the area's heritage.
The town's Dorman Museum is holding a one-off Linthorpe Day on Friday, September 6.
A series of presentations will look into the heritage of Linthorpe throughout the day.
Things will kick off at 10am with a welcome followed by Bricks, Bricks, Bricks: The Beginnings of New Linthorpe, presented by Jenny Braddy.
At 10.45am Geoff Braddy will present The Mohawk and the Medicine Man: The Story of Linthorpe's American Indian Grave.
The history of Linthorpe Churches will be detailed by Jenny Braddy at 11.45am followed by lunch.
The afternoon's sessions will begin at 1.15pm with a talk by Linda Polley titled The Phillipsville Estate: Middlesbrough's Garden Suburb.
At 2.30pm Jenny Braddy will lead a session on Linthorpe's Schools and at 3pm Gill Moore will give a presentation on Christopher Dresser and Linthorpe Pottery.Before the day finishes at 4pm there will be an opportunity to see the new Dresser collection and archive.
Admission to this event is free and booking is not required, however the public are asked to consider the time of their arrival to avoid disturbing the speakers. For more information speak to staff at the Dorman Museum on 01642 813781.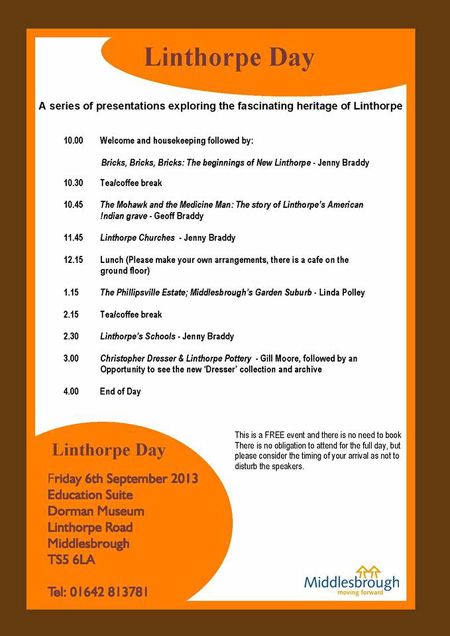 To rate this article select the number of stars you think perfectly rates this article.