HISTORIC ROUTEMASTER BUS VISITS TRANSPORTER BRIDGE
By Andrew Pain
Teesside's Transporter Bridge was visited by a piece of transport history as part of a nationwide tour exploring places of historic interest.

The RM2208 'Rocky the Routemaster' model, which served a number of Britain's major cities from the 1960s into the 1990s, crossed the River Tees on the bridge's gondola as part of Reading Transport Enthusiasts' Club's 1,250 mile journey throughout England and Scotland.

Visitors and staff at the Transporter Bridge, which hosts the 500 Club's Annual Vintage Bus Event, were able to step onboard and explore the double decker, which will continue onto Beamish, Glasgow, Kilmarnock, the Lake District and Ironbridge before returning to Berkshire on Friday, August 23.

Tosh Warwick, Tees Transporter Bridge Education, Learning and Events Officer said: "We are always happy to welcome various interests groups to the Bridge and are delighted we were able to provide the most unique of river crossings for the Reading Transport Enthusiasts' Club.

"The Routemaster's visit illustrates the recognised historic importance and uniqueness of the Tees Transporter Bridge not just in our area but on a national stage."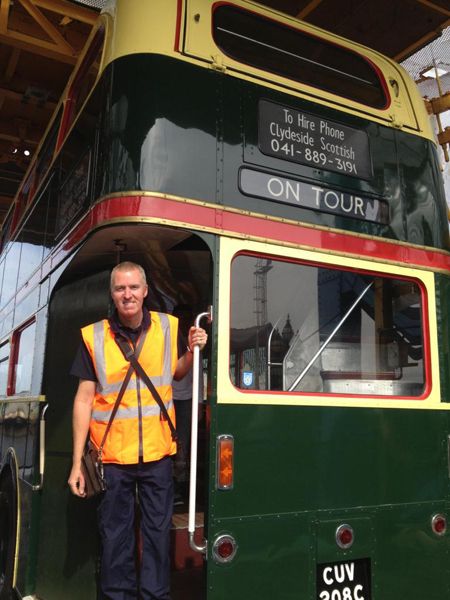 To rate this article select the number of stars you think perfectly rates this article.