Twisterella Time
By Rob Nichols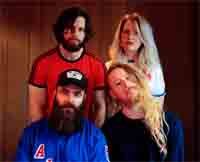 No Boro Action this weekend so it is time for us all to Twisterella.
Middlesbrough's multi-venue music festival showcasing the brightest and best breaking bands returns tomorrow, Saturday 8th October 2016 - see you there!
The day Middlesbrough becomes music central. There is a cavalcade of talent brought to us from far and wide. Local, national and international names will be playing at eight venues throughout the day headlined by Clean Cut Kid, who will actually be first on at the University stage at 1.55pm. So get down early to see the band that released Annie Mac's 'Hottest Record In The World' on BBC Radio 1 this week with their awesome new single Make Believe.
Other headline acts are the fantastic Frankie and the Heartstrings, the best thing in stripes in the north east. Then do not miss the wonderful White. Described this by the Daily Record, "The Glasgow five-piece are the most exciting new act to come out of Scotland in a long time and 2016 is going to be the year that they explode. Guaranteed." Fine praise indeed and you know what a tradition Twisterella and the Kids Are Solid Gold have for discovering untold riches from north of the border, acts like Fatherson, Wooden Box, Washington Irving and that have made a home from home here on Teesside.
There is an international flavour with the legendary Louisiana singer songwriter Gill Landry. But lots of local favourites too, back from playing all the Festival a chance to blast off with Avalanche Party. From a local Thornaby family band we have Joseph Hammill. The wonderful voice of Tom Joshua. Hold Music return from college in West Yorkshire. The brilliant Samantha Durnan will cast her spell.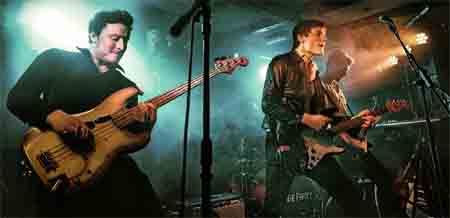 I cannot wait. I will pass you at the wristband exchange which opens at midday in Teesside University SU.
First act at Westgarth 2 stage at 1.20pm soon followed by live sounds at 1.30pm (TSOne) and 2pm (The Townhouse). Clean Cut Kid first on in University stage at 1.55pm.
In late news Shoot the Poet have had to pull out to be replaced by the magnificent OTT replaced by The Black Sheep Frederick Dickens (2pm The Townhouse stage). There will also be lots of pop up sessions in some of the town's coolest bars too and the promise of some surprise acts still to be announced on the day.
The town will be invaded by people from all over the country tomorrow. There will be music and media world attention focussing on the Un-Conference at the University in the morning.
This is an exciting time to be on Teesside. There is no Boro game so do not dare miss Twisterella.

Advance tickets are £15 available locally from Olde Young Teahouse, Sticky Fingers, Westgarth SC and Georgian Theatre box office. Online at Seetickets (via link at bottom).

CLASHFINDER:

PLAYLIST:

2016 confirmed acts (in alphabetical order)

A Festival, A Parade; Alistair James; Avalanche Party; Beezewax; Cape Cub; Clean Cut Kid; Coquin Migale; Drifts; Eliza Shaddad; Fletcher Jackson; Flight Brigade; Foreignfox; Forever Cult; Frankie & The Heartstrings; Gill Landry; Hold Music; James Gray Robson & The Lovely Burn; James Leonard Hewitson; Jister;
Jordan Mackampa; Joseph Hammill; Kingsley Chapman & the Murder;
Lisbon; Luuna; Major Matilda; Marsicans; Natalie McCool; October Drift;
Samantha Durnan; Stereopol; The Black Sheep Frederick Dickens; The Van T's;
Tom Joshua; Tongues; Tough Tits; TRASH; White; Youth Club; Zach Said.